K2 Cranes Installed @ Global Leader in the Field of Renewal Energy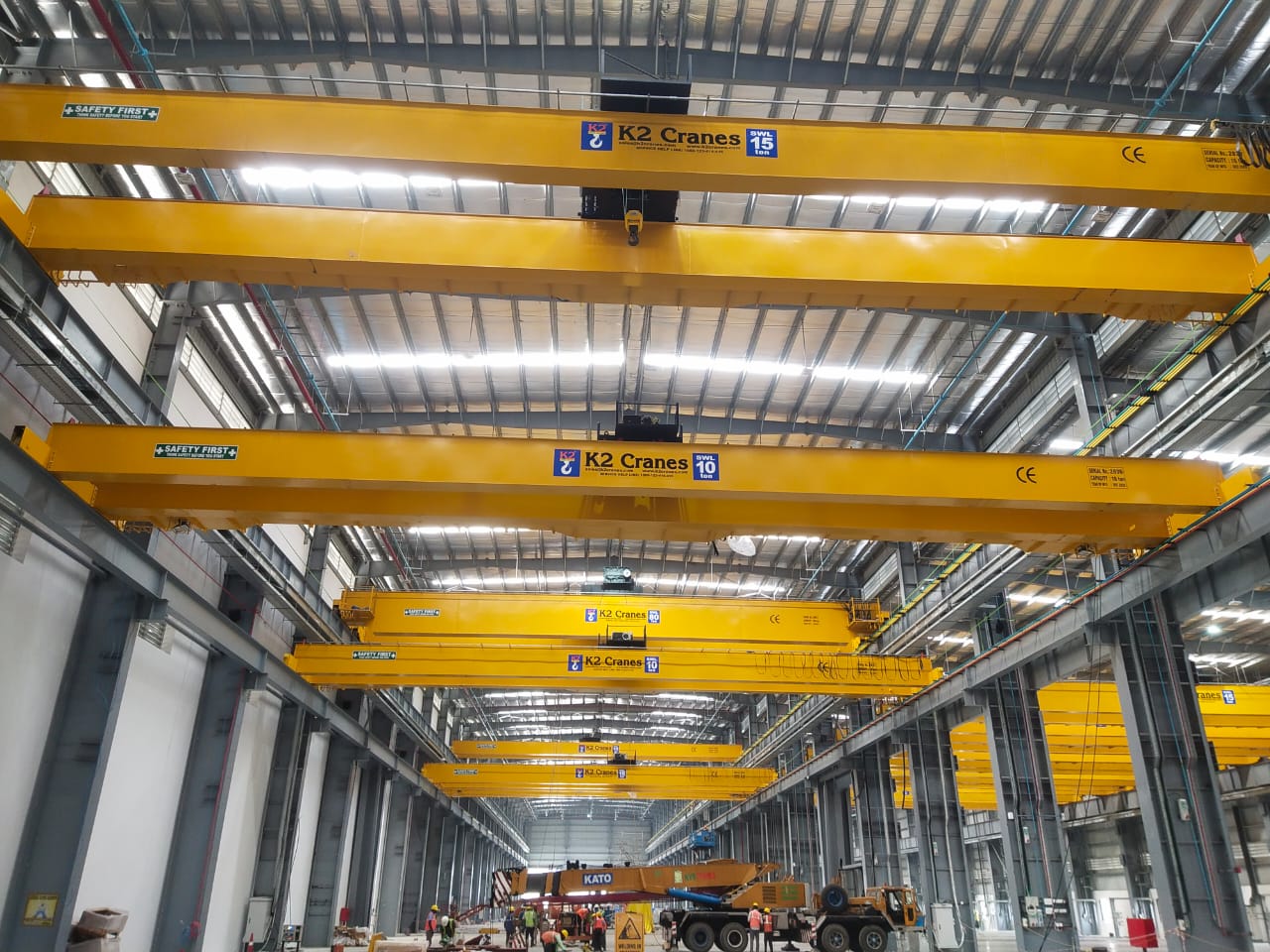 Customer is a global leader in designing, manufacturing, installing and servicing wind turbines. With their best-in-class wind turbines installed across many countries in the world, they are providing sustainable energy solutions for future.
They are setting up a new, optimized and scalable nacelle and hub assembly factory in Chennai. For this new factory, they needed best in class heavy lifting solutions and we, K2cranes (www.k2cranes.com) were their natural choice!
The expert team at K2 Cranes carefully designed and manufactured the World Class EOT Cranes and JIB Cranes that are now successfully installed at the customer's production hub.
As our K2cranes with Top Class Support lift and move the various Wind Turbine components through the assembly line, thus playing a crucial role in the manufacturing of the Wind Turbines, we at K2 are extremely happy to be contributing to the renewable energy solutions for the world!