Highlights of ACMEE 2021 Exhibition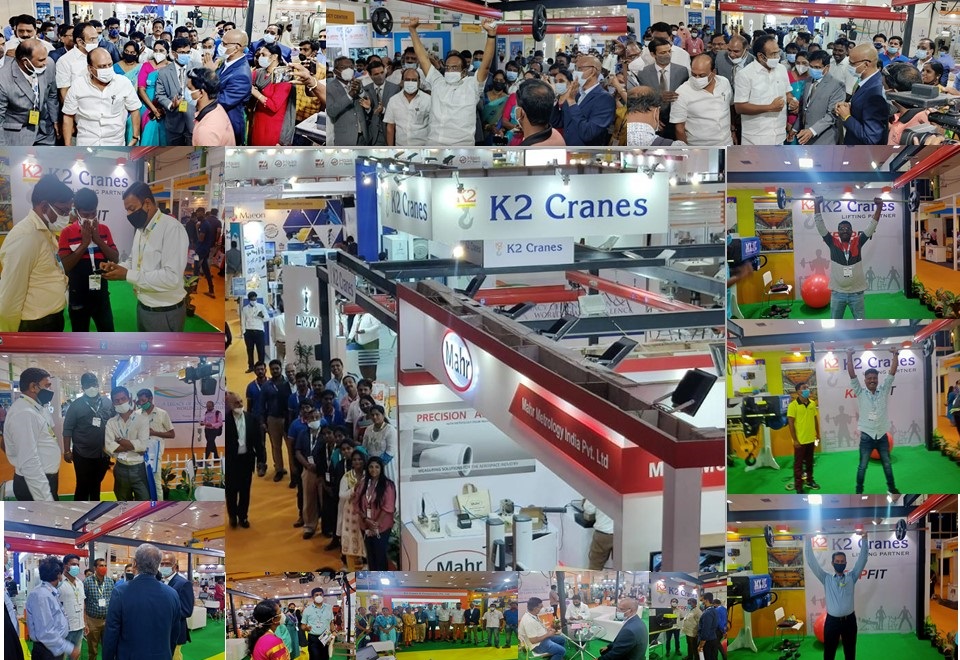 We had a wonderful and lively 5 days at the ACMEE2021Machine Tools exhibition, from 9th December 2021 till 13th December 2021. We had a beautifully designed stall, where we had installed  our world class cranes so that our visitors could have live demos of our lifting solutions! Our service team was there, ready to explain the ongoing maintenance support and upgrade service offerings.
We had a wonderful start on the inauguration day, when we had the pleasure of having our Honourable ministers Thiru Thangam Thennarasu and Thiru TM Anbarasan at our stall, who enthusiastically stepped in to demonstrate the power of Lifting! Our heartfelt Thanks to them for encouraging and motivating us!
We had 5 busy days at our stall, hosting our esteemed customers who we have been serving for many years! We had their happy smiles and exchanges expressing satisfaction on the performance of our cranes! We also had visitors coming in, looking for #overheadcranes, #jibcranes and #hoists for their factories. Our expert team sat with them to understand their requirements and explained our products and services that would best suit their needs.
As our esteemed customers complete their discussions, we also asked them to demonstrate their power of #lifting at our small fitness center that we had set up in our stall! With the guidance from our trainer from smart7wellness who was present full day at the stall to demonstrate how to do #weightlifting properly without hurting oneself, our customers enthusiastically tried weightlifting! We thoroughly enjoyed watching them and clicking their proud and happy #lifting pictures!
We are happy with the active participation from our existing and prospective customers and we whole heartedly thank all the visitors for their valuable time and enquiries! We look forward to working with each of them and building lasting lifting partnerships!