Introducing the Game-Changer: 360 Degree Flexi Crane!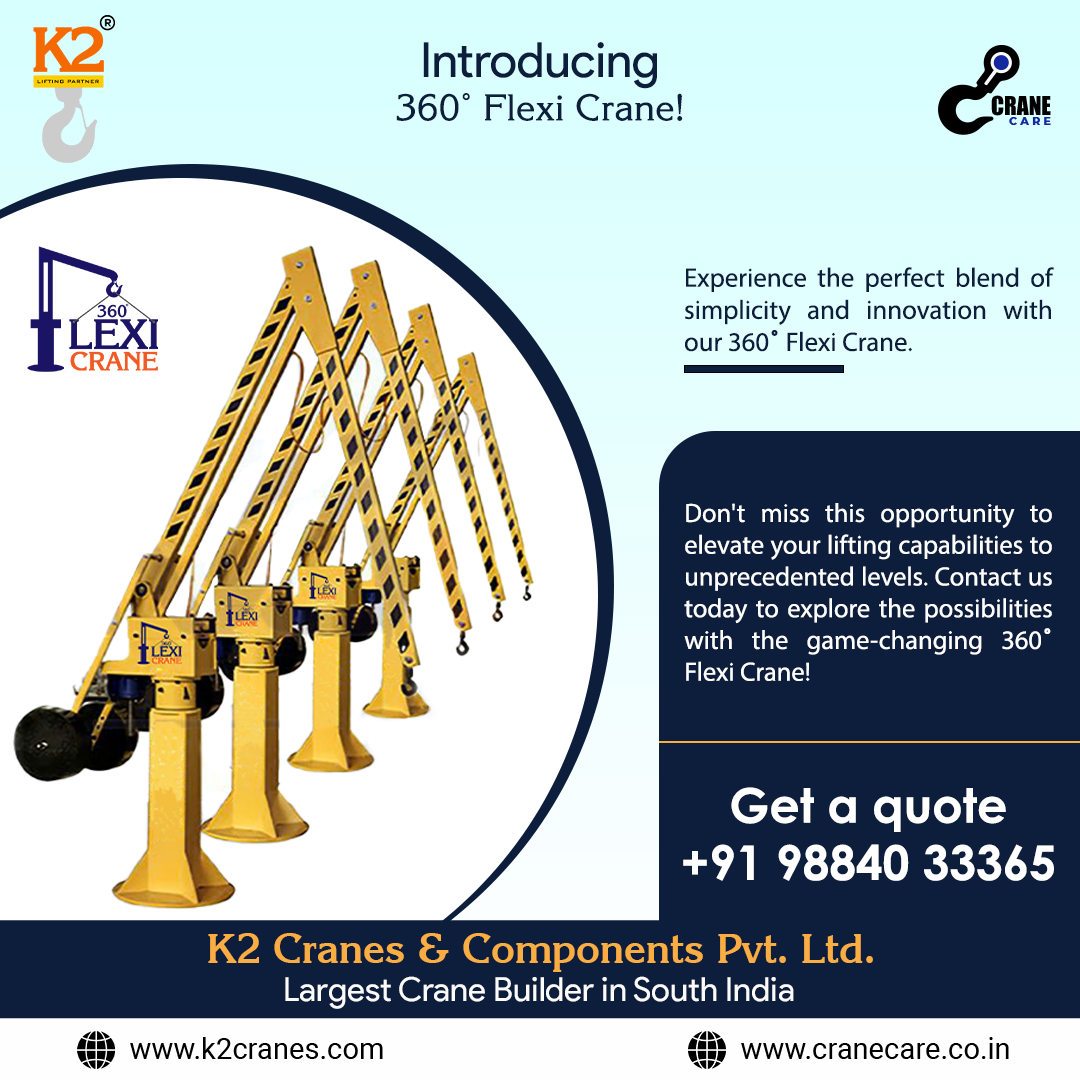 Revolutionize Your Lifting Experience 
Ingenious Design: Experience the perfect blend of simplicity and innovation with our 360 Degree Fexli Crane.
Compact & Lightweight: Occupying minimal workshop space, its small size makes it highly versatile and easy to maneuver.
Precise & Agile: Accurate positioning and dexterous operation empower you to tackle any lifting task effortlessly.
Effortless Installation: With simple installation and maintenance, you'll be up and running in no time.
Unmatched Flexibility: Hoist it on the ground or move it around effortlessly to cater to your specific needs.
Wide Lifting Range: Choose from a range of lifting capacities, from 50kg to 800kg, with a working radius and lifting height of 2500mm.
Seamless Rotation: Enjoy the freedom of 360-degree rotation, eliminating any dead angles in your lifting operations.
Don't miss this opportunity to elevate your lifting capabilities to unprecedented levels. Contact us today to explore the possibilities with the game-changing 360-degree Fexli Crane!