We have Strong Supplier Supports.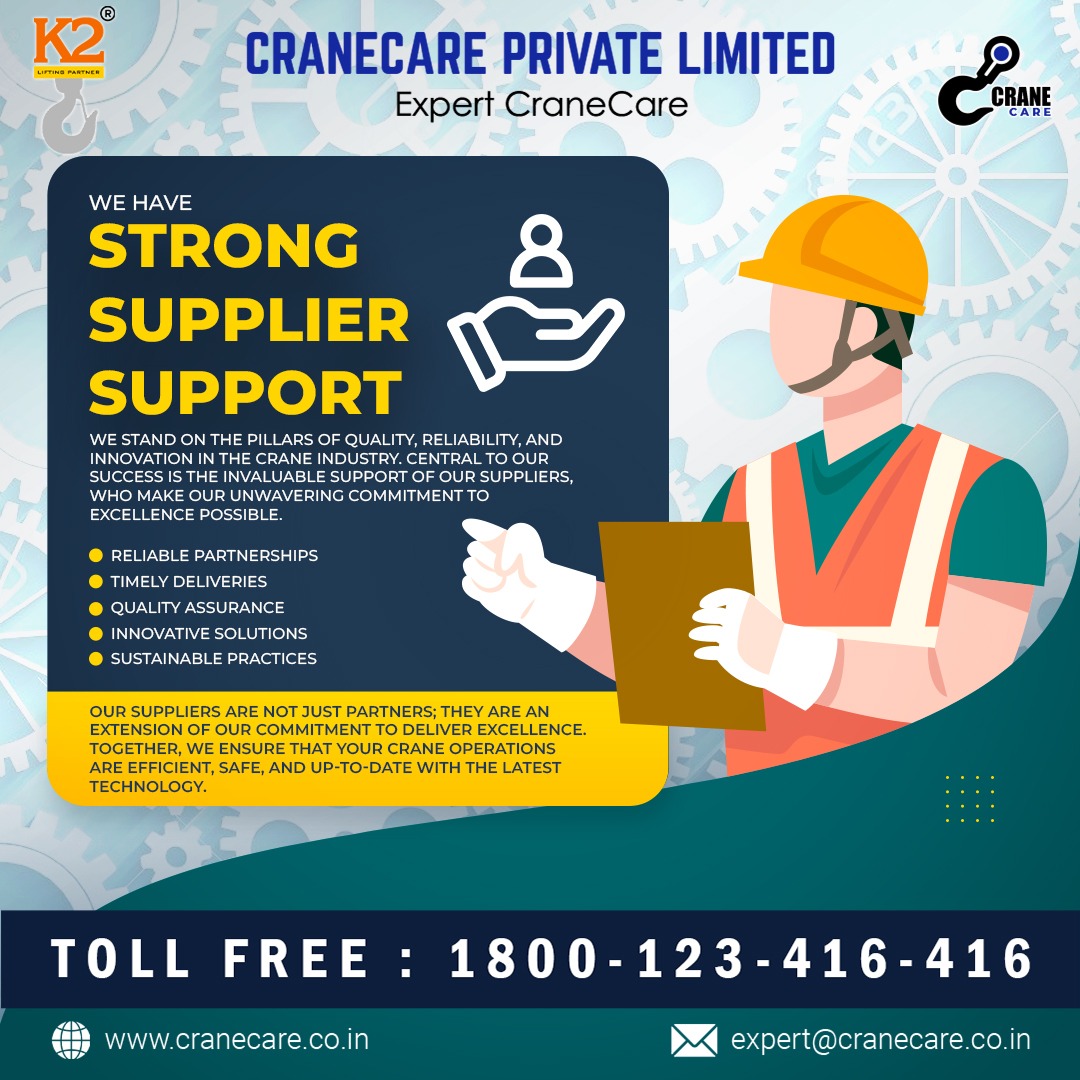 WE STAND ON THE PILLARS OF QUALITY, RELIABILITY, AND INNOVATION IN THE CRANE INDUSTRY. CENTRAL TO OUR SUCCESS IS THE INVALUABLE SUPPORT OF OUR SUPPLIERS, WHO MAKE OUR UNWAVERING COMMITMENT TO EXCELLENCE POSSIBLE.
● RELIABLE PARTNERSHIPS
● TIMELY DELIVERIES
● QUALITY ASSURANCE
● INNOVATIVE SOLUTIONS
● SUSTAINABLE PRACTICES
OUR SUPPLIERS ARE NOT JUST PARTNERS; THEY ARE AN EXTENSION OF OUR COMMITMENT TO DELIVER EXCELLENCE. TOGETHER, WE ENSURE THAT YOUR CRANE OPERATIONS ARE EFFICIENT, SAFE, AND UP-TO-DATE WITH THE LATEST TECHNOLOGY.