K2 Cranes in Steel Industry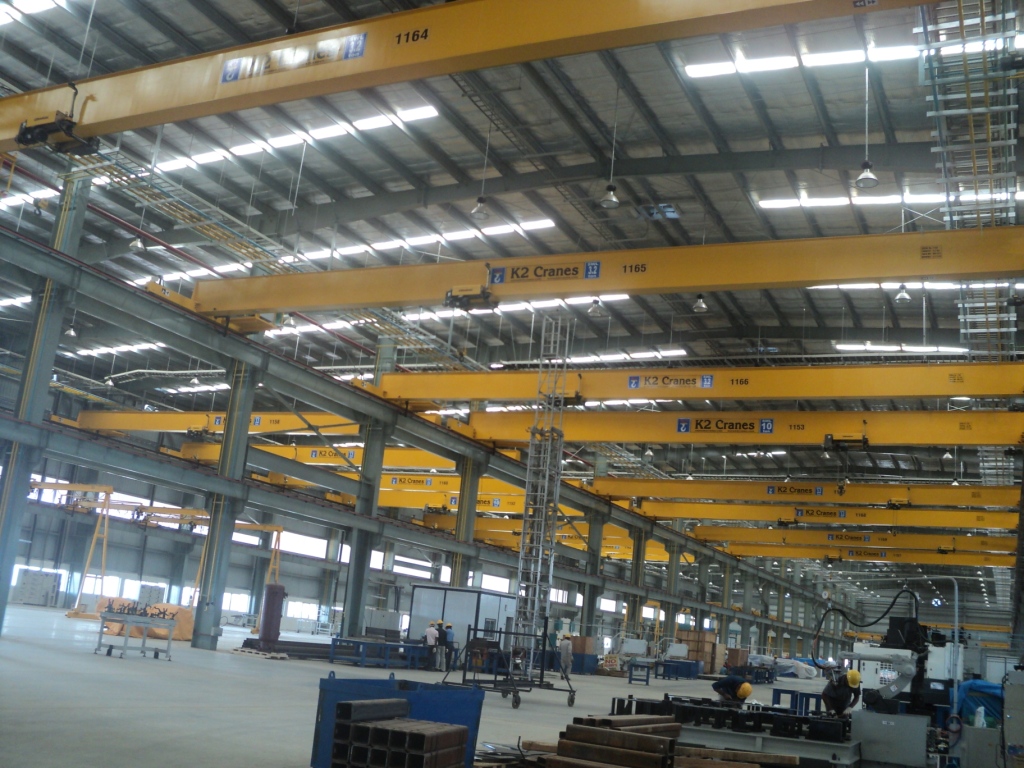 Customer is a steel plate melt-cutting and processing company, an Indian joint venture of a leading Japanese company.  They manufacture melt-cut parts, secondary processing products and composite parts and primarily supply their products to some of the leading construction equipment manufacturers.
K2cranes was chosen as customer's lifting partner when their state-of-the-art coated steel manufacturing plant at Tada, Andhra Pradesh was constructed in 2011-12. With an annual manufacturing capacity of 24,000T, here the steel plates go through the cutting, bending, welding and shot blasting processes, to finally get the shape of the products used in building construction equipment.
In the last 7 years we have installed 28 EOT cranes, 50 Semi Gantry Cranes, a number of JIB Cranes and Underslung Cranes to lift and move the steel plates and other steal components.
Are you setting up a new factory? For World Class Cranes with Top Class Support, CALL US now!