What about some Masala!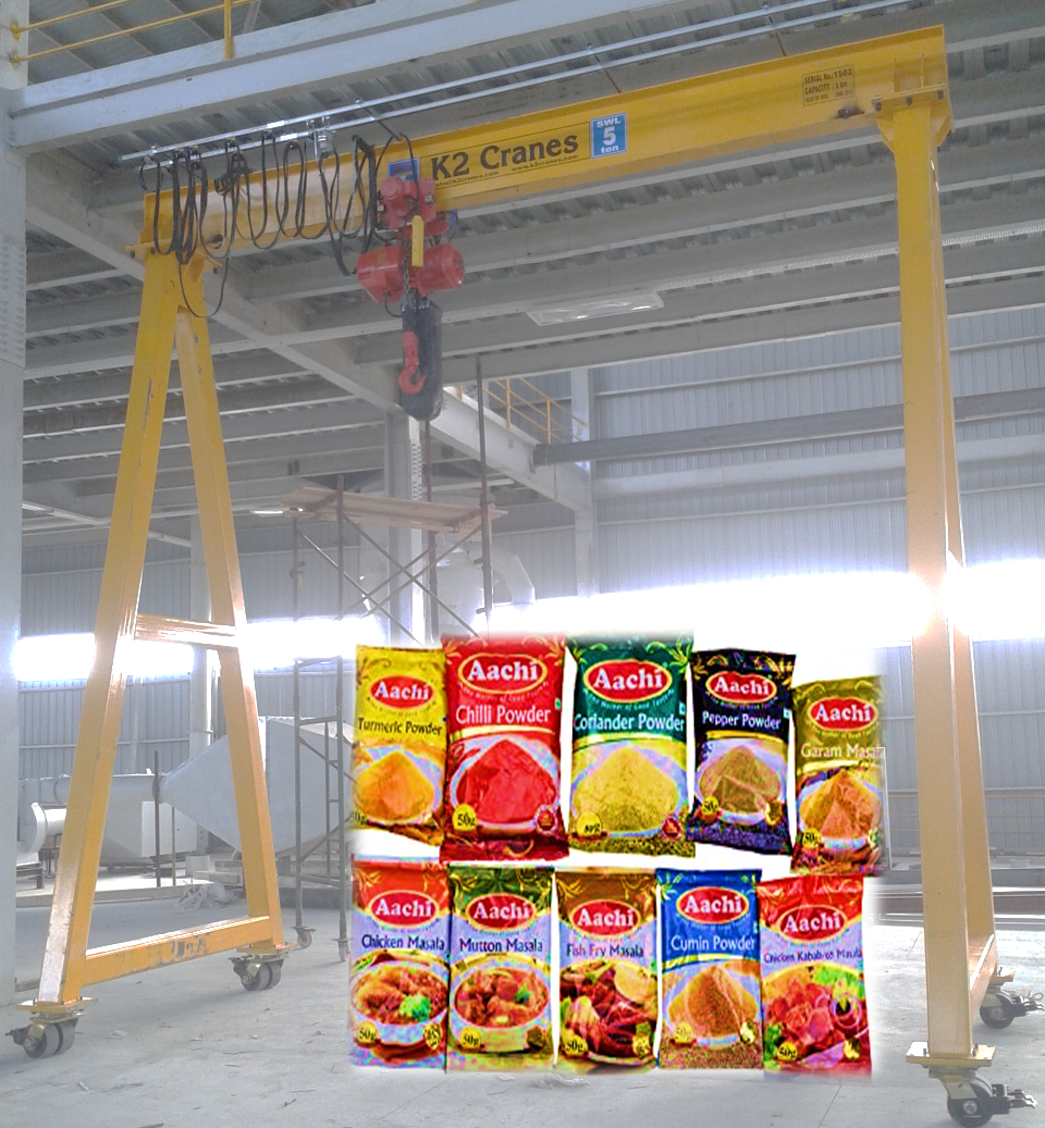 The food we eat stays in our mouth just for a few seconds. But our taste buds demand so much! Many a war is fought on the dining tables because of these taste buds! How do you satisfy them? May be you can try adding some special masala! But in your busy life, how much time and effort can you spend for preparing masalas? No worries! There is help available from experts! And we are there to support them in their factories!
Customer is a well-known Indian masalas and food products brand within the #FMCG segment, which has conquered the hearts and the kitchens of many homes within India and many countries abroad.  As they kept expanding their product line, their factory in Chennai needed   #material handling equipment, to #lift and move their materials.
Our #K2cranes team installed the 5TON #Singlegirder #EOTcrane at their facility and it has been successfully doing the #lifting operation for the last 5 years now.