Ready to Elevate Your Operations with Gantry Cranes? Contact Us Today!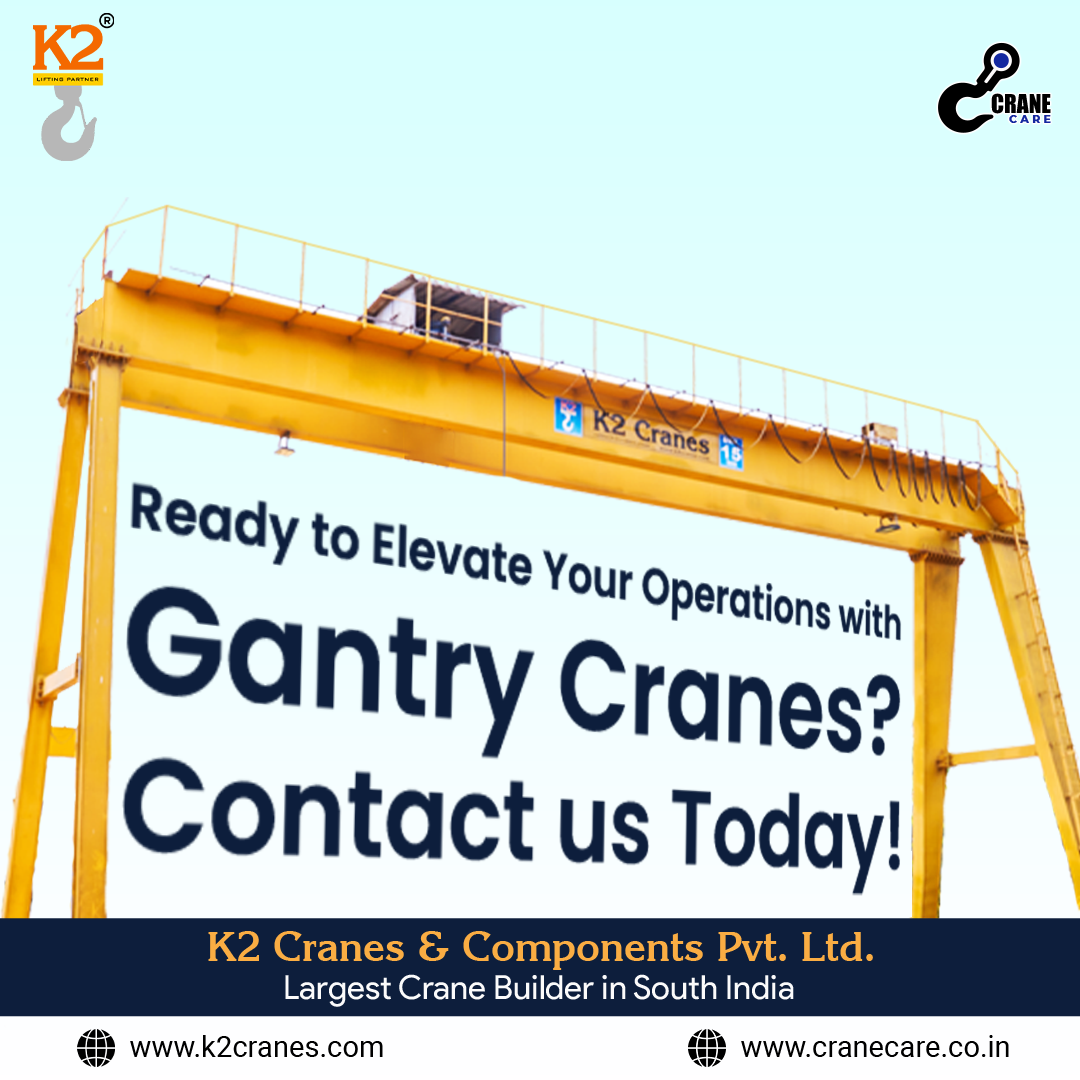 Gantry cranes have transformed industries by offering versatile and powerful lifting solutions that cater to a wide range of applications. Whether it's shipping, construction, manufacturing, or warehousing, these cranes have become indispensable assets that significantly enhance productivity.
What Are Gantry Cranes?
Gantry cranes, also known as portal cranes, are designed with horizontal beams supported by legs on either side. This unique structure allows them to span wide areas and provide exceptional lifting capabilities. Gantry cranes come in various configurations, including single girder and double girder, each tailored to specific needs.
Versatility in Action
Gantry cranes are prized for their adaptability. From loading and unloading containers at ports to assembling heavy machinery in manufacturing plants, they excel in diverse settings. The ability to transport heavy loads over large distances with precision makes them ideal for operations where accuracy and efficiency are paramount.
Efficiency Redefined
One of the key advantages of gantry cranes is their ability to cover extensive work areas, optimizing floor space and workflow. This results in efficient material handling and streamlined processes. Additionally, their robust construction ensures consistent performance even under heavy workloads.
Customization for Every Need
Gantry cranes can be customized to meet specific requirements. Whether it's adjusting lifting capacities, spans, or specialized features, these cranes are adaptable to various industries. This customization empowers businesses to choose solutions that align perfectly with their unique operational demands.
Safety at the Forefront
Gantry cranes are engineered with safety in mind. Advanced features such as anti-collision systems, overload protection, and ergonomic controls enhance the well-being of both operators and the equipment itself. This focus on safety ensures smooth operations while prioritizing the protection of personnel and assets.
The Future of Lifting
As industries continue to evolve, gantry cranes remain at the forefront of innovation. With advancements in automation and smart technologies, these cranes are becoming even more efficient and user-friendly. They not only elevate loads but also elevate operational excellence.
In conclusion, gantry cranes have redefined the landscape of material handling. Their versatility, efficiency, and safety features make them indispensable assets across a multitude of industries. As businesses strive for greater productivity, gantry cranes stand as a testament to engineering brilliance and the pursuit of excellence.